The Brook Waimārama Sanctuary are proud to have partnered with some fantastic local businesses, makers, and growers for a Christmas Hamper Fundraiser.
There are two hampers to be won, The Artisan Hamper and The Sanctuary Hamper.
The first features a plethora of local artisan products, while the second features a signed copy of Robert Vernell's book 'The Meaning of Trees', BWST Sanctuary Merchandise, Sanctuary entry passes & a bundle of extra goodies courtesy of our Sanctuary Volunteers/Supporters.
The Artisan Hamper
Featuring only the best local artisan products, this deluxe package is guaranteed to make any foodie swoon…. Valued at over $200
Hamper includes:
X4 200g bags of Sublime Coffee Range
X3 300g bags of Proper Crisps
X4 bags of Yum Granola & Pancake Mix
X2 Ceramic pieces by Kiln Gallery
Pinot Noir Soy candle by Living Light
Boysenberry Jelly, Almond Butter and 1kg of Pics Peanut Butter
$20 Voucher for The Junction Cheese Shop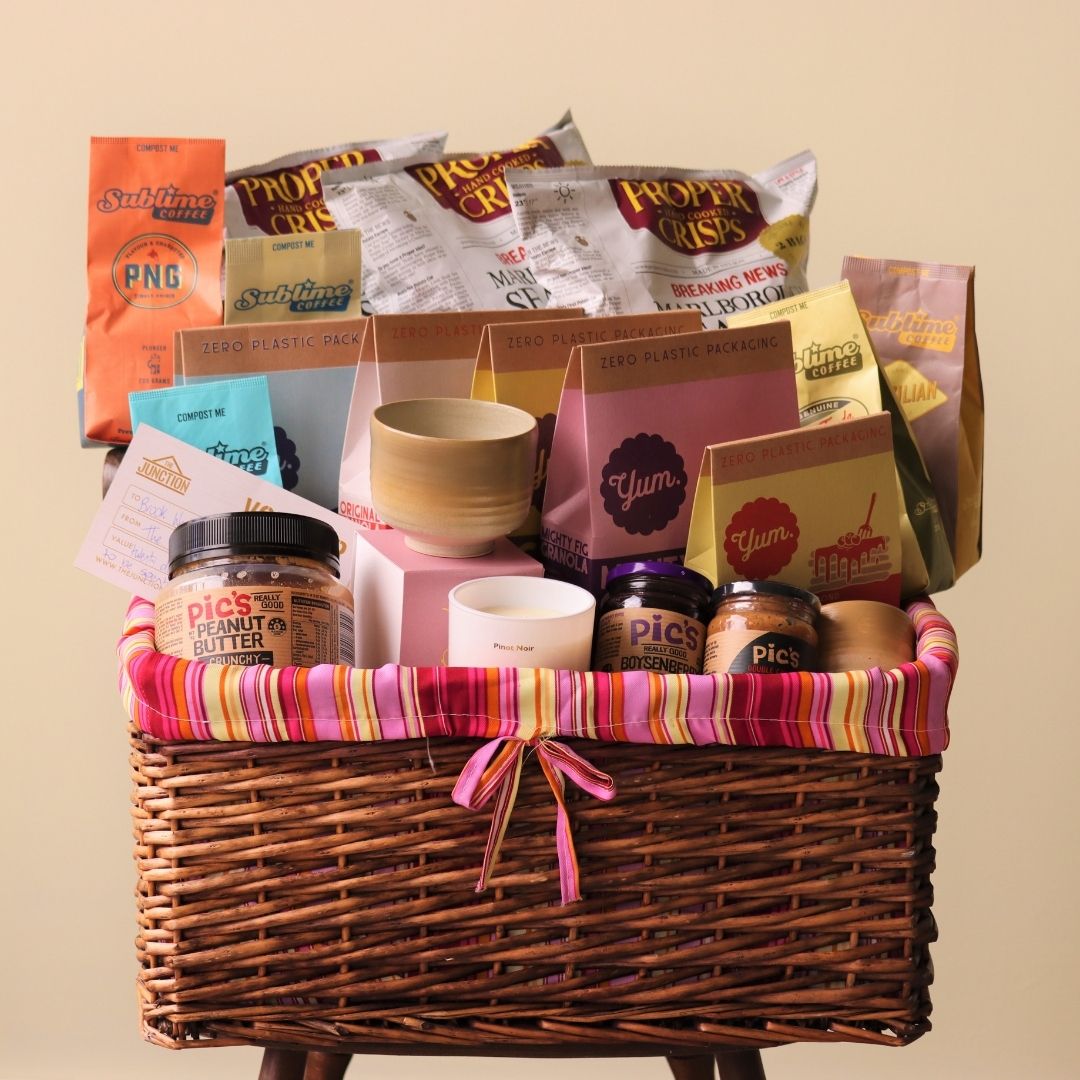 The Sanctuary Hamper
A perfect hamper for the outdoorsy picnic type, with a few extra goodies courtesy of our Sanctuary Volunteers. Valued at over $200
Hamper includes:
Signed copy of Robert Vernell's best-selling book 'The Meaning of Trees'
X5 native totara seedlings courtesy of Brian Hirst
X1 handmade pillow by Pam Pope
X2 jams by Jane Stevens
X1 200 gram bag of Sublime coffee
BWST stainless steel water bottle
BWST eco-tote Bag
BWST cap
X4 individual Sanctuary day passes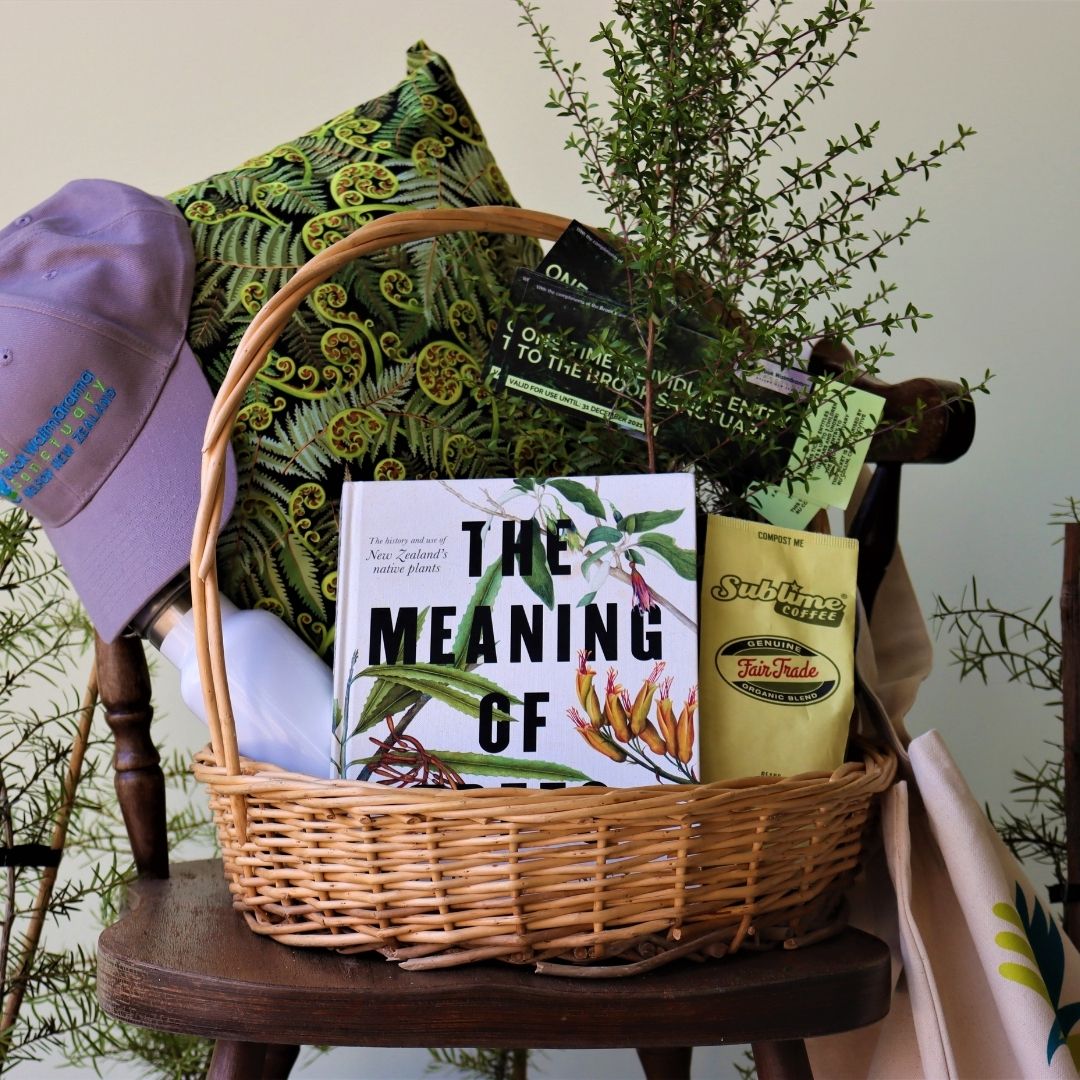 Terms and Conditions
The Brook Waimārama Sanctuary Trust, of 651 Brook Street, Nelson is undertaking this fundraising activity for the purposes of generating some money toward the purchase of health and safety items, specifically toward purchasing two defibrillator machines, this fundraiser is authorised by Ru Collin, Chief Executive.
This activity is for charitable purposes and the fundraiser will run from the 20 Nov. and will close 10 Dec. 2021.
Winners will be announced no later than the 13 Dec. via the Sanctuary's Facebook page and on this page of our website. The winners must collect their prizes before the 23 Dec. from the Sanctuary town office in Morrison Square, 244 Hardy Street.
Both prizes are valued at around $200, with the value of both prizes collectively not being more than $500 NZD. The contents of the prize hampers are displayed above. Tickets cost $5 each, use the form below to buy 1-10 tickets, the total number of tickets for sale is capped at 1,000. Entry ticket will have a unique number and a randomised number app will be used to select the two winning ticket numbers.
All tickets are entered in the draw to win either of the hampers.