By becoming a Sanctuary Supporter, you are helping to build a sustainable operation for the enjoyment of current and future generations. The Sanctuary receives around one third of its required budget each year from the wonderful key partners listed at the bottom of this page. We also receive support from the business community in the form of corporate sponsorships or the Brook Business Club.
Just as important, however, is funding from individuals.
BECOME A SANCTUARY SUPPORTER
Support the Sanctuary by making an annual donation. Our Supporter programme ensures the community has the chance to contribute annually either as an individual or a household.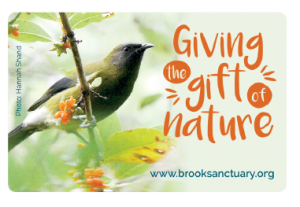 As a Supporter you will receive:
Invitations to local activities and events, including the chance to meet other supporters who share your love of New Zealand's ecology and the Nelson community.
12 months of free entry* from date of sign up.
The satisfaction of being a part of your greater conservation community and know that your support helps make a difference!
Support us now!
*Free entry applies only during the days/times that the Sanctuary is open to the public; becoming a supporter does not mean 24/7 access to the Sanctuary.