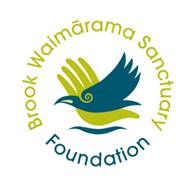 The Brook Waimārama Sanctuary Foundation Trust is a philanthropic trust acting in the best interests of the Sanctuary with the following advantages:
a) The donor or bequest can invest monies into the BWST knowing that the funds, no matter how big or small, can achieve greater impact than what is possible through personal giving.
b) The 'foundation' illustrates clearly to our key partners and supporters, the BWST's intention to build capital reserves, build contingency and to become more self-sustainable over the longer term.
The deed of the foundation trust highlights:
Registered charitable trust
Board of three trustees – two Brook Waimārama Sanctuary Trust trustees, one independant
Philanthropic arm attracting large donors and bequests
Aims to build a large capital fund for long term sustainable funding
Pays income to Brook Waimārama Sanctuary Trust
Discretion to pay capital to Brook Waimārama Sanctuary Trust
Tax free
Money can be invested and divested from the foundation at any time.