Become a Brook Sanctuary supporter – in doing so you help to build and maintain sustainable Sanctuary operations for the enjoyment of current and future generations. The Sanctuary receives around one third of its operating budget each year from our strategic partners listed at the bottom of this page. Additionally, the Sanctuary charges admission fees, Nelson/Tasman residents pay less than visitors from elsewhere, this revenue  supplements that from our strategic partners and is reinvested back into the Sanctuary operations.
We also receive support from the business community in the form of corporate sponsorships and the Brook Business Club programme.
Funding from individuals through our supporter programme, and the  'Friends of the Brook' regular donor programme is just as important for raising Sanctuary operational funds.
There has never been a better time to sign up as a Sanctuary supporter!
BECOME A SANCTUARY SUPPORTER
Support the Sanctuary by taking out an annual supporter subscription. Our supporter programme ensures the community has the chance to contribute annually either as an individual or a household.
Alternatively, supporters can purchase (an individual) life time supporter subscription for $2,000; the one-off payment helps the Sanctuary by raising funds now for current projects and expenses, rather than over many years. Life time supporters receive free entry to the Sanctuary – forever! (On days/times the Sanctuary is open to the general public). Life time supporter subscriptions are NON-TRANSFERABLE and NON-REFUNDABLE.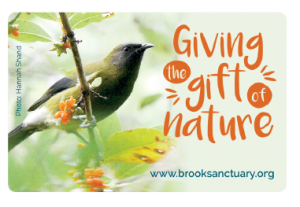 As a Supporter you will receive:
Our quarterly (electronic) newsletters, past issues of the 'eNews' newsletters can be found here.
Invitations to Sanctuary activities and events, including the chance to meet other supporters who share your love of New Zealand's ecology and the Nelson community.
12 months of free entry* from date of sign up.
The satisfaction of being a part of your greater conservation community and know that your support helps make a difference!
We encourage all our supporters to follow us on our Facebook page, we regularly post Sanctuary news and photos. Check it out , click here
Support us now!
*Free entry applies only during the days/times that the Sanctuary is open to the public; becoming a supporter does not mean 24/7 access to the Sanctuary.